Company presentation website – special offer!
Do you have a business and you don't have a website yet? We can make an company website for you , at an affordable price! Don't miss the special offer and get a quote now!
What is our special offer?
We make presentation websites, online stores and blogs using wordpress CMS, at very affordable prices;
Our prices are according to customer requirements.
We can use a free Worpress templates or the customer can choose a premium template.
The price is lower if we use a free template, and the price is higher if we use a premium tempate.
The advantages of a premium template are: more customizable, professional appearance, can be full responsive – to be displayed properly on any device (PC, laptop, mobile phone, and tablets), free support, and more advantages.
*Domain and hosting costs are not included in the price.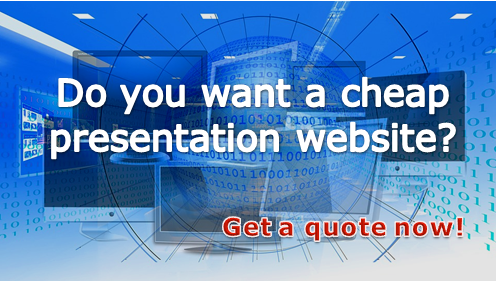 Contact: office@adochiteiadrianpfa.ro; adi.adochitei@gmail.com
---
Why to chose WordPress?
WordPress is a free and open-source content management system (CMS) based on PHP and MySQL
WordPress is the most widely used platform in the world because it is easy to use, is intuitive, and have the advantage that a wordpress website can be easily updated with information, pictures, posts/pages, even by people without programming skills like html, php, css.
WordPress platform has evolved so much that it is not just to create blogs or presentation websites, but you can create online stores, there are very good ecommerce plugins. So, with wordpress we can make  presentation websites, online shops, travel agency, etc.